Elim Leaders Summit 2024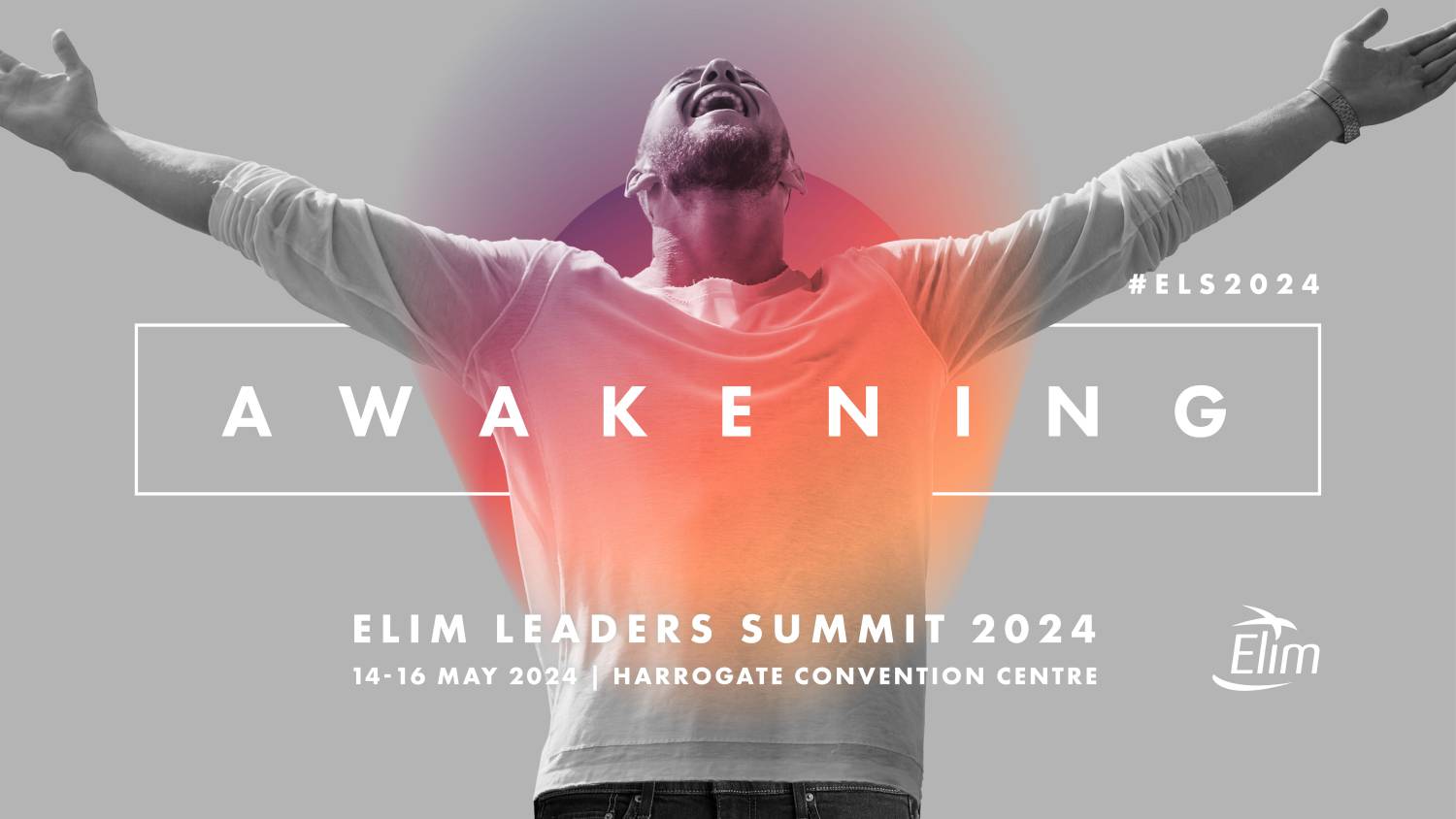 14 May 2024 - 16 May 2024
09:00 - 15:30 GMT
Harrogate Convention Centre
King's Road, Harrogate, North Yorkshire, HG1 5LA, United Kingdom
About Elim Leaders Summit 2024
This 3-day event at Harrogate Convention Centre will help Elim leaders to Advance as ONE Movement, equip them to become more confident in ONE Mission and encounter God in worship and ministry.
Booking for the Elim Leaders Summit is open for all Elim leaders in a local church or ministry. However you choose to cover the costs, you just need one person to make the booking.

If you are booking one of our Adult Early Bird/Adult Super Early Bird tickets, you will activate a discount when you book 6 or more people in one booking. Please note that all 6 people must be from the same church to qualify.
We no longer offer Children's Worker or Young Leader tickets or discounts for these. A full price adult ticket will need to be purchased for each person planning to attend.
Retired ministers and spouse
Free tickets are available for EFGA retired ministers and their spouse. Those eligible will be contacted separately. Those making a church group booking can include these tickets as part of their booking but they do not count towards the group booking discount.
Book Now
Book tickets for you and your team. Both card and BACs payments are available for all bookings until 31 March 2024. Only full price card payments can be made from 1 April 2024 and at the event itself.
Elim Leaders Summit Booking helpline: 01684 588990 or email els@elim.org.uk
Tickets
Adult Early Bird

The early booking discounts are available for a limited time. Book early to avoid disappointment. The latest date the offer will be available is up until 4pm 31 January 2024. Early Bird Group Discount: Buy 6 or more at the same time for £129 each. Please note that all 6 people must attend the same church. Discount applied at checkout.

£150.00
Buy
EFGA Retired Minister/Spouse

EFGA ministers and their spouses can claim a free ELS2024 event ticket. You will receive an email from Sharon Millar with the discount code to enter at checkout.

£165.00
Buy
Elim
Organiser of Elim Leaders Summit 2024
Contact Elim